His latest single Talk Dirty featuring 2 Chainz has already sold nearly 100,000 copies in the UK alone and already has a 61,000 lead over Katy Perrys Roar which now falls to Number (2). If Jason Derulo continues selling his new track at this rate then Talk Dirty will be his third single in the UK following his 2010 hit In My Head and Dont Wanna Go Home from 2011. In at Number (3) this weekend is Jessie J with Its My Party which is the second single to be taken from her forthcoming album Alive. Alive is the second album from Jessie J and is due to be released next Monday (23rd of September). You Make Me, the new track from Avicii debuts this week at Number (4) which is also on the DJs debut album True which is currently battling it out with the Arctic Monkeys in the Official Albums Chart. Rounding off the Top 5 in this midweek chart update for the Official Singles Chart is OneRepublic with Counting Stars at Number (5). Looking at new entries this week Birdy (Jasmine van den Bogaerde) looks set to return to the Official Singles Chart this weekend with her latest track Wings which is taken from her forthcoming second album Fire Within. Skyscraper by Demi Lovato (pictured above) is a high climber this week as it enters the Official Top 40 after climbing a huge 132 places into Number (32) after it was played on the X Factor last weekend. Christina Perri and A Thousand Years has climbed 88 places into Number (7) this week after it was performed on the X Factor by Nicholas McDonald. Jar of Hearts, again by Christina Perri also re-enters the Top 40 this weekend as it was featured on Eastenders on Monday night. The track has climbed 42 places into Number (36). Have a listen to Talk Dirty by Jason Derulo which is set to top the charts this weekend. Mail (will not be published) (required) Notify me of follow-up comments by email.
Katy Perry Channels Marie Antoinette, Is Nearly Unrecognizable in Behind-the-Scenes Pictures From Killer Queen Ad
Celebrity Photos: September 2013 Stacy Keibler was spotted out and about wearing a jumpsuit in NYC on Sept. 9. Celebrity Photos: September 2013 Lea Michele wore a purple coat as she took a solemn walk through Central Park while filming scenes for "Glee" in NYC on Sept. 9. Celebrity Photos: September 2013 Victoria Beckham was spotted out and about in New York City on Sept. 9. Celebrity Photos: September 2013 Miley Cyrus greeted her fans as she left the NRJ Radio studios in Paris on Sept. 9. Celebrity Photos: September 2013 Selena Gomez looked lovely as she arrived at BBC Radio 1 studios in London, England on Sept. 9. Celebrity Photos: September 2013 Katharine McPhee shopped for designer fall fashion pieces at Marshalls in West Hollywood, Calif., on Sept. 9. Celebrity Photos: September 2013 Bar Refaeli was seen arriving and leaving the Chateau Marmont in West Hollywood, Calif., on Sept.
Sara Bareilles Breaks Silence On Rumors Katy Perry Swiped Her Song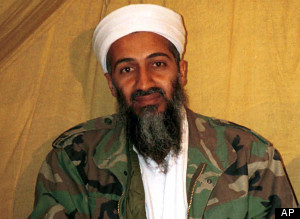 Katy Perry turned the "pop princess" cliche on its head with a sexy, grown-up ad campaign for her new fragrance, Killer Queen, starring Perry herself as a rebellious royal. The theatrical, beautifully shot teaser video hit the internet in late August — and now Us Weekly has some exclusive behind-the-scenes photos from the shoot. PHOTOS: Katy's crazy style One picture shows the "Roar" singer as she appears toward the beginning of the ad, in a towering, white, Marie Antoinette-esque wig, a ruby-red corseted dress, and bejeweled black tights. She stands amid a group of stunned attendants, who have just watched her cut off the bottom of her gown with a dagger. (Perry, of course, is not the first star to channel Antoinette; Madonna , Kirsten Dunst , and Beyonce have all paid tribute to the doomed Queen of France, too.) PHOTOS: Katy's nail art Another photo depicts the 28-year-old pop singer near the end of the video, when she takes her place on a regal red-and-gold throne after strutting through the castle in black lace-up stiletto booties. Gone is the white powdered wig; in its place is her trademark black hair. Katy Perry Killer Queen advertising campaign Credit: Courtesy of Coty Speaking about the inspiration for her Killer Queen fragrance in a press release about the scent, Perry explained: "When I was creating Killer Queen, I was really inspired by the idea of a strong, confident woman in power. And that is exactly what I hoped to put into this fragrance, something that brings out the power inside of you." PHOTOS: Katy's hair evolution The star, currently dating fellow musician John Mayer , has been all about self-empowerment lately. "Killer Queen has been in my vocabulary since I was 15, because of the song 'Killer Queen' by Queen. Freddie Mercury painted the lyrics of this woman who I wanted to be. She seemed very powerful, and she captivated a room when she walked in," Perry told Women's Wear Daily recently of how she came up with the name. "I named my company Killer Queen after those lyrics," she continued. "I feel like, after all this time, it was appropriate to use that name in association with something I did. I feel like I'm falling, finally, into that woman Freddie painted."
Sent! A link has been sent to your friend's email address. Join the Nation's Conversation To find out more about Facebook commenting please read the Conversation Guidelines and FAQs Katy Perry releases fan-selected song 'Dark Horse' Haley Blum, USA TODAY 3:52 p.m. EDT September 17, 2013 It's not a single, but a song released as part of an album preview. The cover image of Katy Perry's new album, "Prism," out Oct. 22 (Photo: AP) SHARE 23 CONNECT 11 TWEET COMMENTEMAILMORE Katy Perry has released the thumping track Dark Horse, the second song revealed prior to the Oct. 22 release date of her upcoming album, Prism. The pop star tweeted out a link early Tuesday morning for fans to download the song, which features rapper Juicy J, by preordering Prism on iTunes. The beat-heavy track is not a yes-I-can anthem like Roar, but still fits into Perry's wheelhouse, settling comfortably somewhere next to E.T. The song isn't an official single, but rather was voted by fans as the song they wanted to hear next. Here she is!!! DARK HORSE ft. @therealjuicyj PREORDER PRISM: http://t.co/sqdX3h6BsH ENJOY (and thanks for waiting ??) Katy Perry (@katyperry) September 17, 2013 <!–iframe–> The next song in the lineup to be released is Walking on Air on Sept.